20 March 2020
Your hospital staff need you
We're proud of how our dedicated frontline workers are responding to the coronavirus pandemic. From doctors and nurses to porters and cleaners, they've all stepped up to support our community.
Many of you have generously said you want a way to thank them.
So we've set up a staff wellbeing fund to show our appreciation.
Donate via one of the links below.
Support the heroes supporting us
Your generous gift won't be used to pay for equipment and services the government has committed to funding.
Instead we'll use it to:
Boost staff morale.
Support their mental health and wellbeing.
Help where the need is greatest.
Through your donations, we are already making a difference by quickly responding to their immediate needs as requested by them.
Your money has enabled us to fund wellness packages with hand creams, food supplies and mental health support information. We've also ordered coffee machines to be distributed across the hospital sites and are in the process of securing milk, refreshments and paper deliveries which is especially important now that many of the shops and restaurants have closed on site.
But there is so much more that is needed like:
iPads for our Occupational Health colleagues enabling them to do interactive sessions with staff whilst remaining off site.
Tablets for our staff so that they can connect safely with their loved ones at home whilst working long shifts or isolating themselves.
We have also identified a safe space for staff, but the room needs remodeling in order to support their needs.
Do something positive
Best of all, your gift will show just how much we all appreciate all our staff's tireless work caring and protecting our community.
You'll also be helping them provide an exceptional service over the coming weeks.
We believe they're all heroes. If you do too, please donate to support them if you can.
Other ways you can help
We know these are uncertain times. And to get through them together we all need to follow expert advice from our NHS and government.
By making kind and sensible choices you can protect our local community and reduce demand for our services. Find out the latest guidance from the NHS.
Whether it's making a donation or choosing to stay at home, thank you for your support. Your actions make an enormous difference and we really appreciate everything that you've done and continue to do for your local hospital.
Last updated: 20/03/2020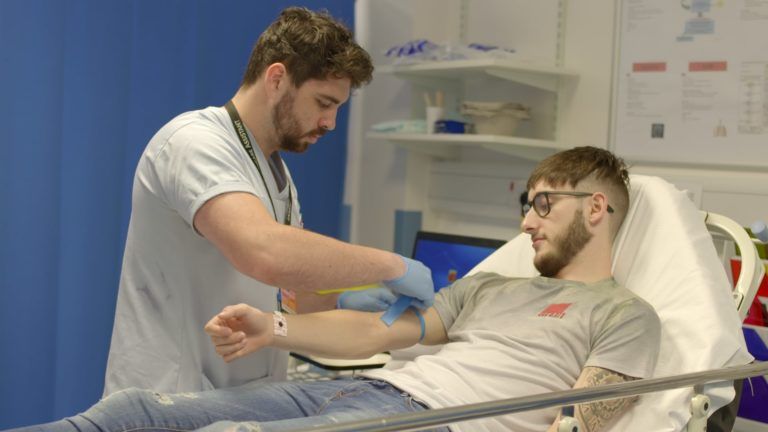 I was here for eight weeks in the high dependency unit and the dedication of the staff here was second to none. I have nothing but admiration for all of them and I do wish them well in these very very hard times." Terry Matthews
Thank you for everything you're doing. If it wasn't for you guys (the staff) I think the whole world would come to an end." Natalie Dent