9 December 2022
Ward decorating competition winners 2022
Every year, linked to our festive day, we hold a ward decorating competition for our hospitals to bring cheer to our patients and staff.
We were fortunate enough to have David French, CEO for University Hospital Southampton, to present the top three prizes, along with Ray Southam from Southampton Hospitals Charity.
Our winners of the ward and department competition are the day surgery and theatre recovery team from Princess Anne Hospital. They won £100 for their ward, plus a luxury hamper.
The team went all out in creating a fireplace for the patients to leave messages of hope, plus there were lots of handmade decorations all around the ward, including a festive nativity scene.
Our runners up were the D5 ward, and the patient services centre – German village team, both teams winning £50 each for their areas. Congratulations.
Pictured here, the D5 team made sure the make their patients smile with the festive decorations, including a Christmas tree with photos of the staff as snowmen!
And here you can see that our patient support services teams went to town by individually decorating their desks as different stalls which could be found in a Christmas market in German. Their creativity was outstanding.
Thank you so much to everyone who took part in our ward decoration competition, and we are sorry we couldn't have more winners.
You have truly made our hospital magical this festive season.
Take a look at our winners!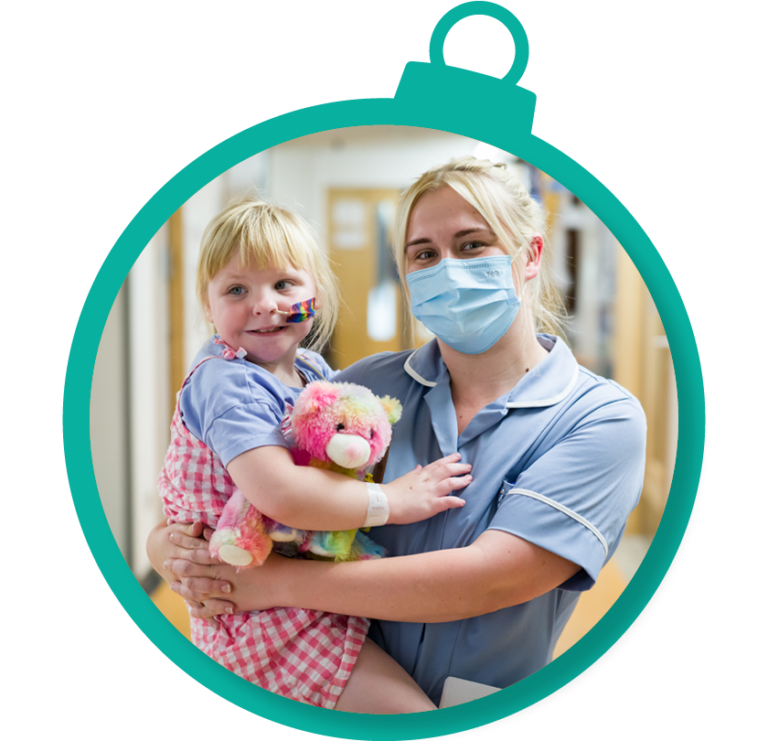 Making patients smile this Christmas
Help us sprinkle smiles, laughter, and happiness across our hospital this Christmas. You can help make it happen!
Christmas should be about spending special time with family at home, seeing children getting excited, watching them unwrap presents, and spending the big day celebrating. Sadly, for many children in hospital, this just won't happen.