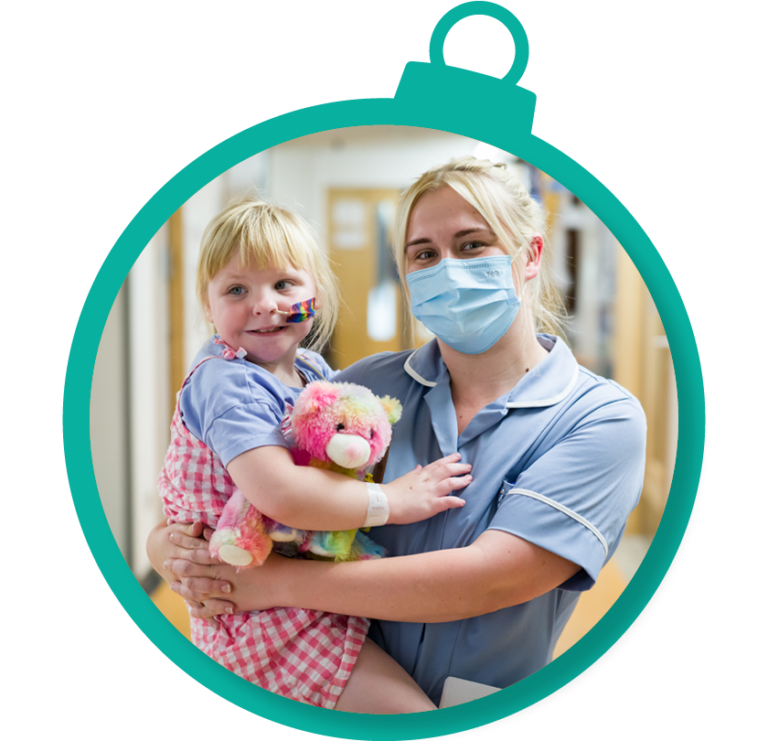 Help us sprinkle smiles, laughter, and happiness across our hospital this Christmas. You can help make it happen!
Christmas should be about spending special time with family at home, seeing children getting excited, watching them unwrap presents, and spending the big day celebrating. Sadly, for many children in hospital, this just won't happen.
At Christmas, we try to make the whole hospital as festive as possible. In Southampton Children's Hospital, the Play Teams get together to plan out the various activities in the run-up to Christmas. Play is a child's first language. And our amazing Play Team speak it fluently to help children make sense of what they're going through. They help the children make personal decorations to brighten up their bed space, focussing young minds on fun and festive crafts.
By donating £10, you could help our teams provide magical craft materials to decorate our children's hospital this Christmas.
It can only happen with your support. Click the donate button below to buy a gift for one of our patients or amazing staff teams.
Donate today!
Billy's story
Five-year-old Billy Twitchen is a long-term patient at Southampton Children's Hospital. Mum, Laura, explains:
"In late 2019, Billy had a series of chest infections, so we were in Southampton Children's Hospital over Christmas. We only live a few miles away, so the staff were keen to get him home so we could enjoy our first family Christmas together.
We had to pop back to the hospital on Christmas Day for vital medication, and Billy was delighted that he had a bed full of beautiful presents from Santa! The hospital tried to make his day special, and he was greeted by staff in festive dress. It made his day and was so unexpected!"
could fund virtual reality games to alleviate anxiety during procedures
could buy a fun game to make a child smile on Christmas Day
could buy craft packs to decorate the wards in Southampton Children's Hospital