24 June 2022
Jurassic Coast trek for intensive care
This June, friends Dave French and Luke Andrews, will be walking around 100 miles in support of the Paediatric Intensive Care Unit at Southampton Children's Hospital.
Dave, a carpenter from Southampton, says: "Over the last few months it has really hit home how lucky I am with my family.
My little boy, Jasper, is two. He is happy, full of energy, and simply loves being outside with his dad. He is like my little double, and into everything!
Before seven months ago, I had never thought about other children's journeys.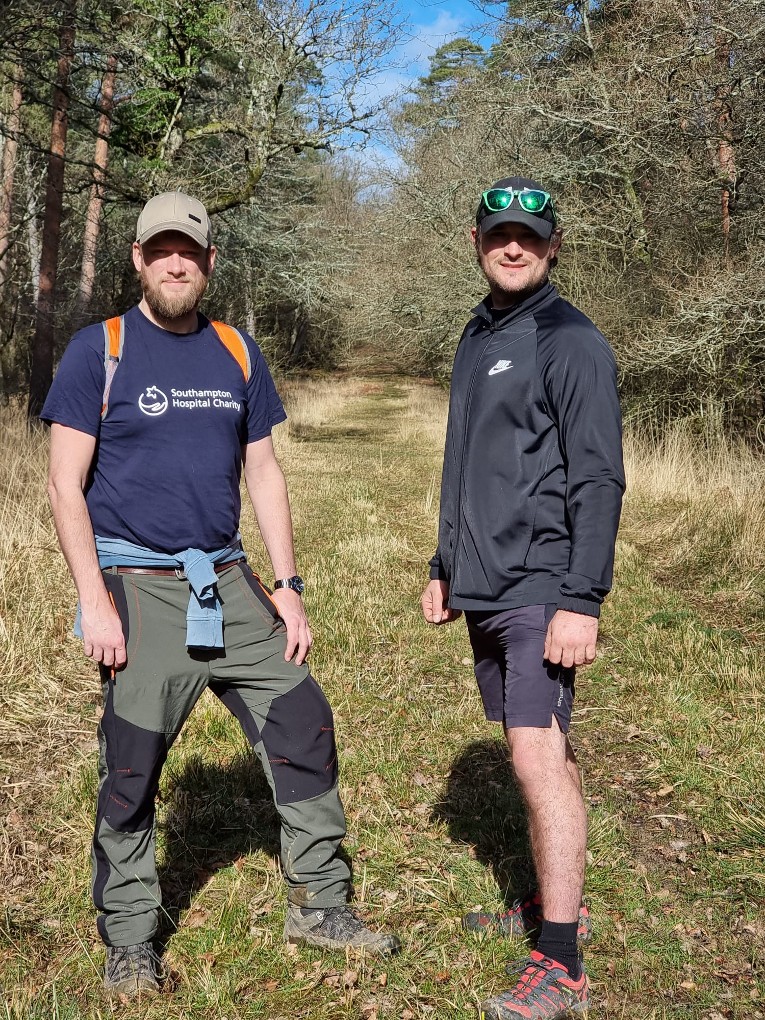 Then one of my friends had a little baby boy called Ollie. In his short life he has undergone four heart operations in Southampton Children's Hospital. He has never left the intensive care unit. He has never been home.
This really put things into perspective for me.
My friend Luke and I decided we wanted to give back to the incredible unit who had saved little Ollie's life on multiple occasions. It's amazing what the NHS staff do every day, and we are so lucky to have this hospital on our doorstep.
That's why at the end of June we will be walking the whole Jurassic Coast over two days for Southampton Hospitals Charity.
Luke and I have been friends since school, and this trek is something we've always wanted to do. We've had fantastic support from local businesses along the Coast, and some have even offered to bring us food and drink at drop off points so we can keep going.
We've done a few 20-25 mile weekend training walks, and at the moment this takes us about six hours.
It will be a massive challenge for us, but it is nothing compared to the work that the hospital does. We want to help others going through a journey like Ollie. I can't wait until I can finally give him a cuddle when he is back home!
Southampton's Paediatric Intensive Care
Southampton Children's Hospital are the lead centre for paediatric intensive care in South Central England. Our 14 bed purpose-built unit cares for children from birth up to 18 years of age.
We care for patients with some of the most complex illnesses and injuries and work closely with specialists from all surgical and medical areas.
The unit, which looks after 950 to 1,000 patients per year from across southern and central England, is the sixth largest PICU in the UK by number of admissions and has one of the best survival rates.