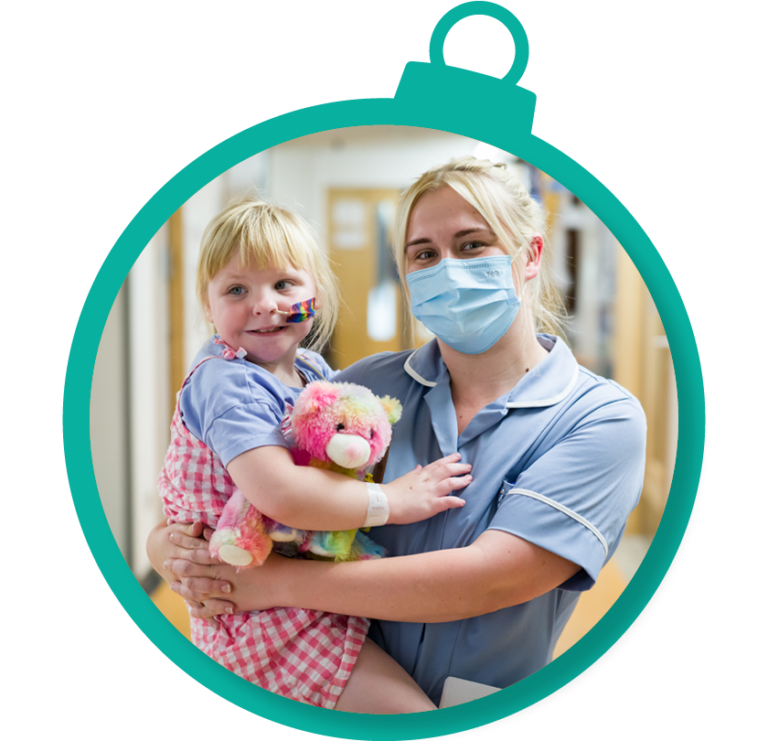 Donate to our Christmas appeal today!
Help us sprinkle smiles, laughter, and happiness across our hospital this Christmas. You can help make it happen!
Christmas should be about spending special time with family at home, seeing children getting excited, watching them unwrap presents, and spending the big day celebrating. Sadly, for many patients in hospital, this just won't happen.
So we deck our hospital halls with glittering decorations and play fun games, making our wards come alive with smiles, laughter, and happiness.
Thanks to you, we can make our hospital magical for our patients.
By donating £10, you could help our teams provide magical craft materials to decorate our children's hospital this Christmas.
It can only happen with your support. Click the donate button below to buy a gift for one of our patients.
Donate today!
Present drop off
To make the hospital magical this Christmas for our patients, Freedom Leisure have set up drop off points at their Leisure Centres in the following locations
Applemore Health & Leisure, Claypits Lane, Dibden, Southampton, SO45 5TN
Totton Health & Leisure, Water Lane, Totton, Southampton, SO40 3GX
Lymington Health & Leisure, North Street, Pennington, Lymington, SO41 8FZ
Ringwood Health & Leisure, Parsonage Barn Lane, Ringwood, BH24 1PX
Please do consider gifts from birth upwards for our patients. The drop off points can accept:
Financial donations
Amazon gift cards
Unwrapped, new and sealed gifts
All gifts should come unwrapped, but we welcome any donations of wrapping paper and tape!
For more information please contact charity@uhs.nhs.uk or call 023 8120 8881.
could fund puzzles and books to distract our patients and alleviate anxiety
could buy a fun game to make a child smile on Christmas Day
could buy craft packs to decorate the wards around University Hospital Southampton
Read more about how you could make an impact for our entire community