24 December 2022
Christmas in the children's hospital
Christmas in hospital isn't something you ever think will happen to you.
Max was a long-term patient at Southampton Children's Hospital and had to remain in hospital for Christmas. Southampton's staff are extra-magical as his nurse came in on her day off to wish him a Merry Christmas. Mum, Ria, explains:
"My son Max has been in and out of hospital since he was born in 2014, spending most of his time on the G4 specialist paediatric renal ward at Southampton Children's Hospital.
He was very poorly in 2017 in the run up to Christmas.
The staff at the hospital try to get every child out of the wards for Christmas, even if just for an hour or two. We live 50 miles away in Fleet, but as he was so poorly, we remained on the ward.
On Christmas Eve, Max left out a mince pie and biscuit for Santa, and a carrot for his reindeer in the hopes that he wouldn't be forgotten on Christmas Day.
His regular nurse wasn't working on Christmas, so she made a special trip into hospital bringing her family to meet ours, as she had looked after Max every day for the last few months.
I simply couldn't believe she was there! The fact she came in on Christmas Day, it honestly meant so much to us. I will never forget it.
Through Southampton Hospitals Charity, Max was given a present as he was on the ward over Christmas. I've got such a sweet video where he is unwrapped this big cuddly whale!
My husband Martin said it was quite nice, in a way, waking up on Christmas morning at the hospital to staff that you've been with for the last few months.
You are part of these people's lives day in, day out. They made Christmas just that extra bit easier for us.
We ended up having our Christmas together as a family along with Max' older sister. They put us in a large double room, and we spent the day playing with cars and new toys, enjoying some family time.
It doesn't matter necessarily where you are, but it was so important that we were all together. The hospital made this happen."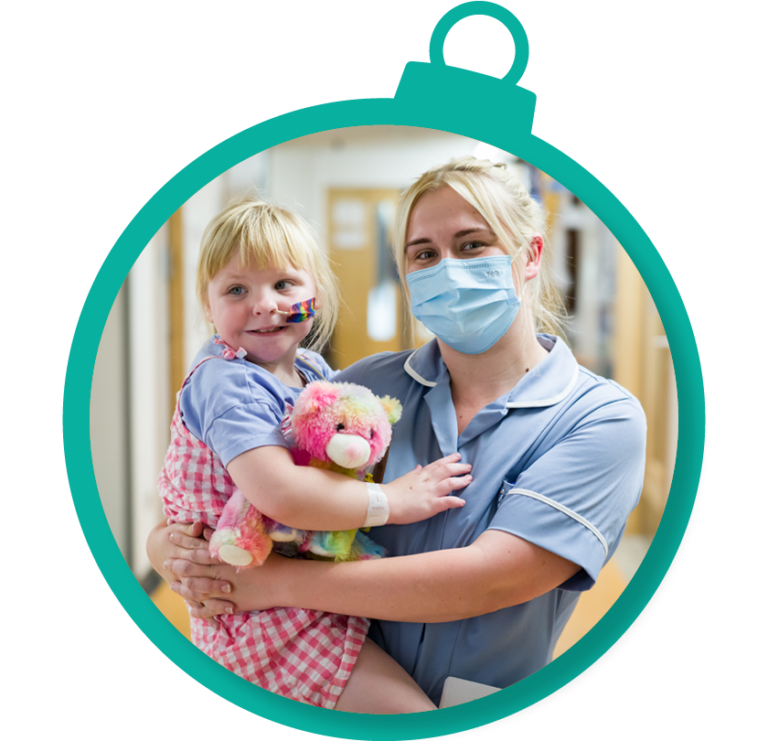 Christmas in the hospital
Help us sprinkle smiles, laughter, and happiness across our hospital this Christmas. You can help make it happen!
Christmas should be about spending special time with family at home, seeing children getting excited, watching them unwrap presents, and spending the big day celebrating. Sadly, for many children in hospital, this just won't happen.