Take part in our virtual run and help our staff on the frontline…
All it takes are three simple steps:
Take one week (anytime before 10 June) to run your choice of distance. Sign up below to run either 5k, 10k, half marathon or full marathon.
Once you've completed your run, send your photo or video evidence to us at charity@uhs.nhs.uk
Receive your medal and display it proudly. We will be posting out all medals as soon as the lockdown restrictions are lifted, however your money will be used immediately to help our staff in their time of need.
Registration is £15, all of the money will go to our Staff Wellfare fund, helping to support staff throughout the coronavirus pandemic.
Please remember to exercise with caution. Do not go for a run with friends or family outside of your household. Why not make it fun – do laps around your garden or footpaths outside your home. Wear something that will make your neighbours smile. Just remember to stay safe!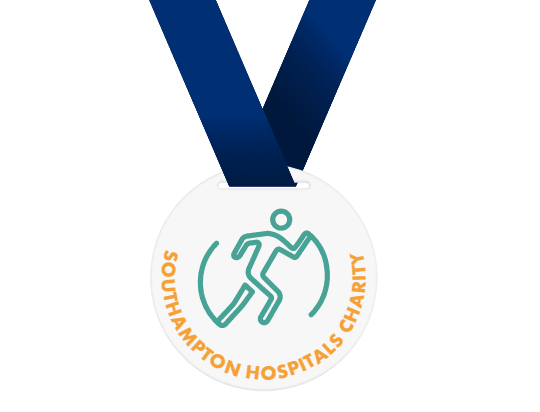 We would love you to fundraise for us, but there is no obligation to do so in this event.
During this COVID-19 pandemic, our NHS staff are caring for your loved ones, 24 hours a day.
After the pandemic is over, we hope to see you again either taking part in one of our events, or fundraising for us.
Because healthcare never stops…