Mission 75
Date of event: 1 July 2023
To help mark its 75th anniversary, the NHS will be celebrating with a wide variety of activities across the country on 5 July 2023 and we're hoping to get as many people as possible involved to support their local hospital, University Hospital Southampton by fundraising for Southampton Hospitals Charity.
Help us celebrate our anniversary by thinking of something you or your team can do 75 times and raise £75 for the NHS throughout June and July.
Whether you are a family, business, school, individual, or club team, everyone can get involved – There are so many possibilities!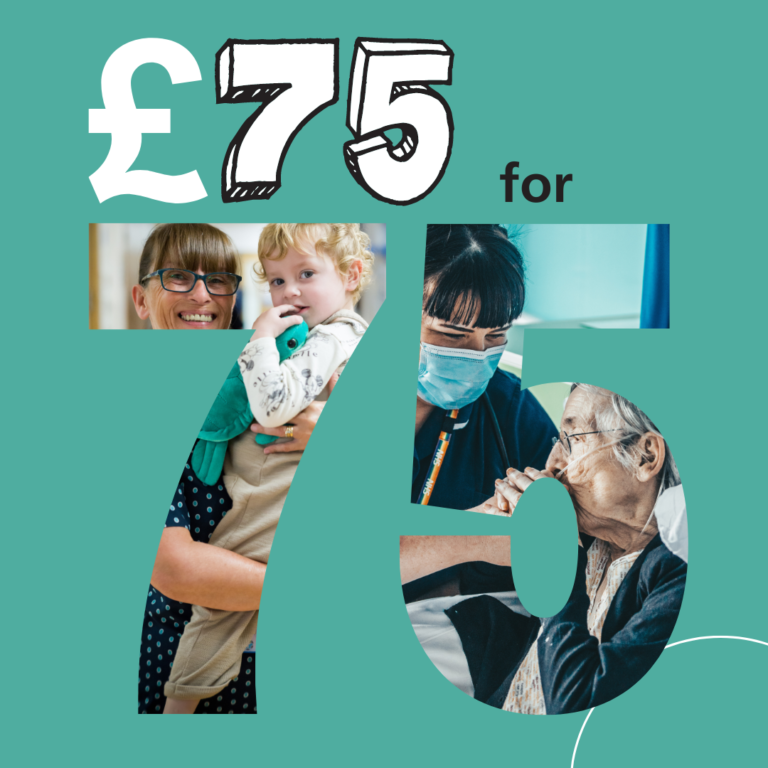 Things to do for 75 minutes:
Quiz
Reading / Spelling
Office Olympics
Walking / cycling / running
Actions to do 75 times or for 75 minutes:
Skipping
Squats
Laps of the playground
Basketball hoops